Your wedding story. Authentic photography.
I love telling stories with photographs. When photographing a wedding, I aim to capture authentic and unscripted expressions of beauty, love, and human connection.
I was drawn to photography primarily because of the power of still images. Well-made photographs have the capacity to preserve our most cherished memories — shared experiences with the people we love.
Your wedding celebration will likely include the most important people in your life. The photos that we create together will become a time capsule and a family heirloom for your own memories and to pass on to future generations.
Moments are fragile. My relaxed personality helps people to feel comfortable, allowing moments to thrive. Organic and natural moments will be the essence of your photo story.
With over ten years of experience, my team and I have developed a method and approach that enables us to document the action in a way that you and your guests will barely notice our presence.
I often get asked at weddings: "how do you know the couple?" My easygoing nature and friendly rapport with everyone leads many guests to assume I've been friends with the couple for ages and perhaps I'm simply another guest (who also has a camera and loves photography).
Acceptance as part of the inner circle gives me access and helps establish trust. This enables my team and me to get close to the action and to document artistically without being a distraction.
We have photographed weddings and other projects throughout the San Francisco Bay Area where I live, in 16 different countries around the world, and in nearly every state across the USA.
If you want your wedding photos to embody the energy, passion, character, and love of you and your family and friends, let's chat more. If you love wedding photography that tells a story and expresses the true beauty of unscripted, genuine moments – I'd love to hear from you.
Drew Bird
Founder and Lead Photographer
Intentional, highly detailed wedding photographers... that are just plain fun to be around.
We will help build a day-of timeline and coordinate with your wedding planner to keep the day flowing and worry-free.
We location scout and visit venues before the wedding to find the best photo spots and better understand the place.
Our client portal is an easy-to-access and secure web page where you can find all our essential planning documents and contracts.
We respond quickly to emails and texts.
Our systems for post-processing mean you'll receive your finished images fast – in less than half the time of industry standards.
We create work of art wedding albums that will wow your friends and become a family heirloom.
We make sharing your wedding photo story simple and easy with a password-protected online gallery, a custom mobile app gallery, and easy-to-download digital images that are watermark-free.
From pre-planning to photography on the day of your wedding to final image delivery and album creation, you can rest assured that you are working with top-level professionals, imaginative artists, and a creative team that is trustworthy, dependable, and fun to have around. Read recent 5-star reviews.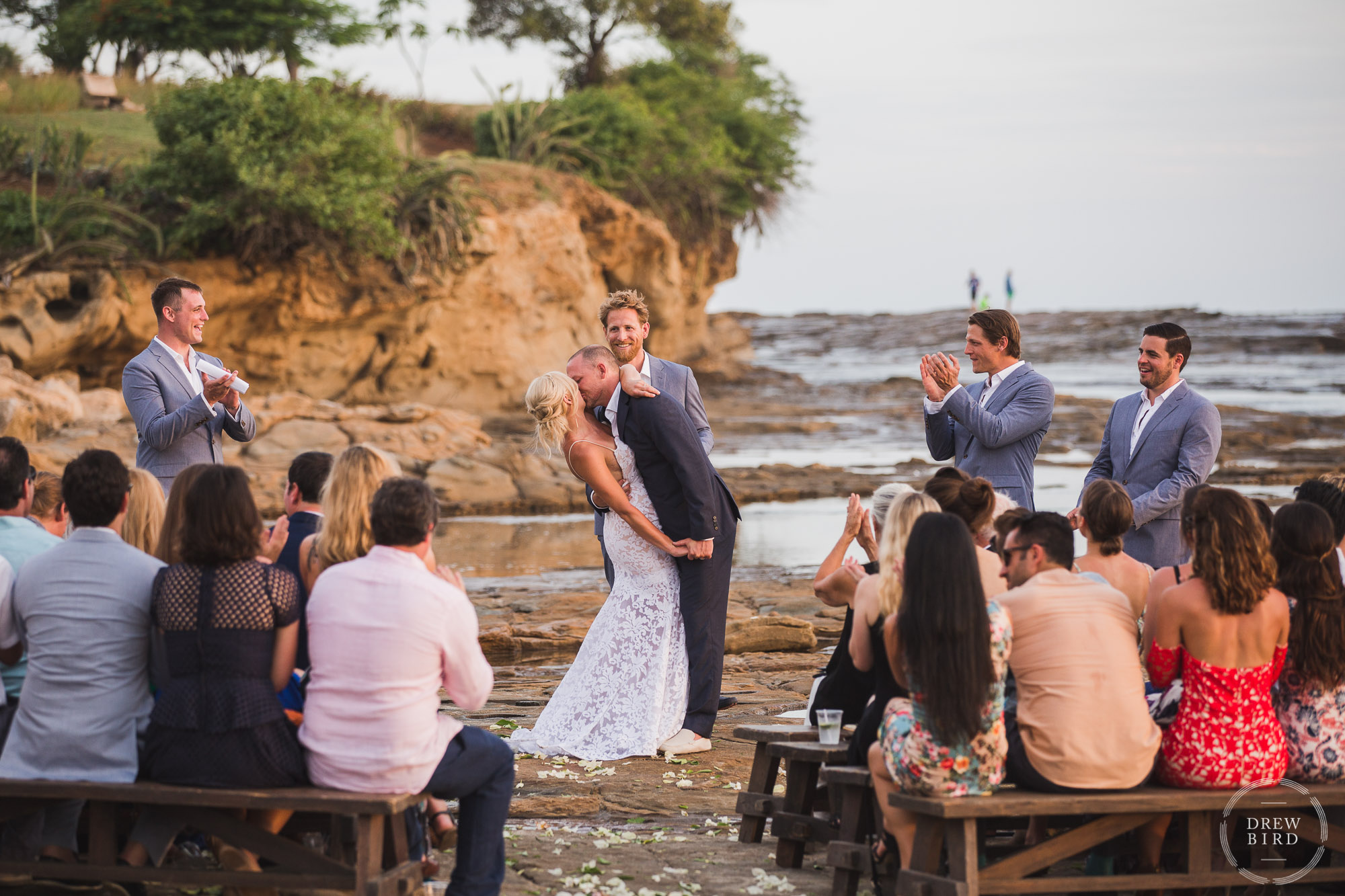 Part 2 of an epic destination wedding week at Rancho Santana, Nicaragua. The wedding day and sunset ceremony on tidal rocks.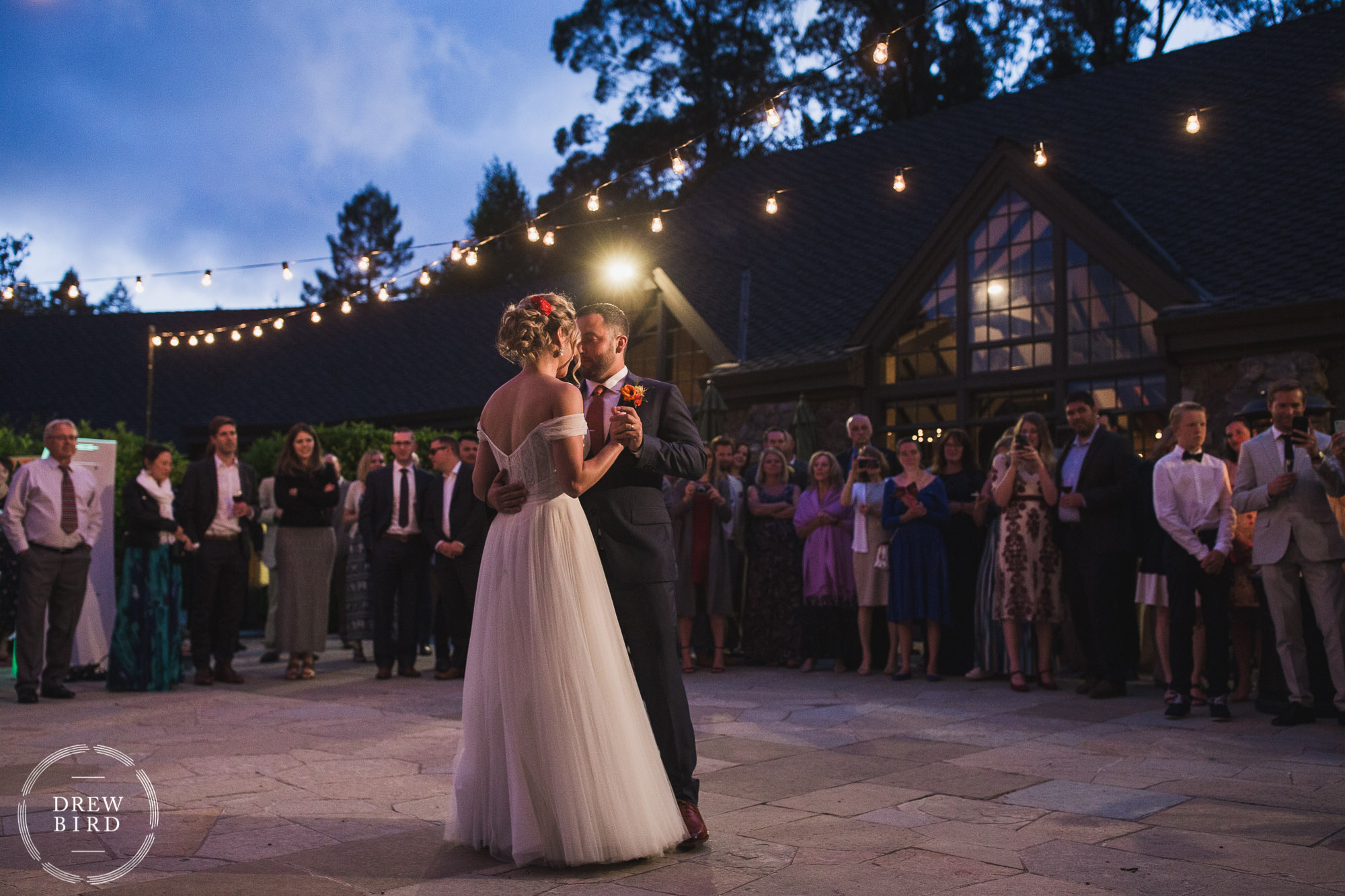 A gorgeous summer wedding at the Brazilian Room in Tilden Park. An epic redwood forest, an outdoor ceremony on the patio, and documentary style wedding photography.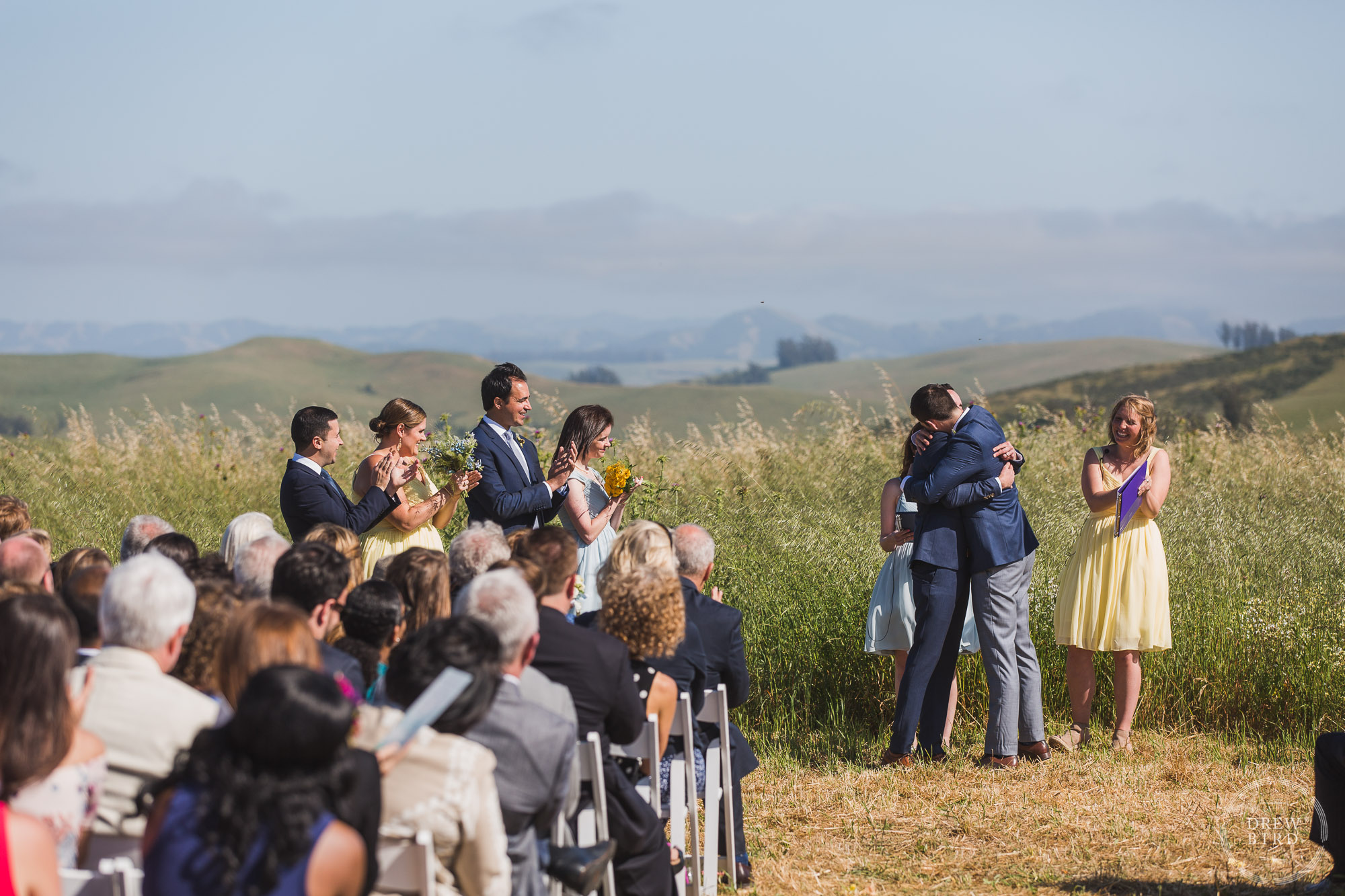 A fabulous farm wedding at Rosewood Estate in Petaluma. Sun kissed on top of a knoll surrounded by wildflowers and dinner served in a golden meadow …
We want to hear your story.
Connect with us, and we'll set up a time to chat about your wedding plans and build a custom proposal for you.