SF Bay Area Wedding Photographers
Natural, genuine, and authentic wedding photography that captures the story of your day.
We document unscripted emotion and artistic posed portraits of people in love in San Francisco and across the world.
Timeless Wedding Photography. Authentic moments. Artistic storytelling.
Being curious and passionate about people is inside the heart of any storyteller; it's been the driving force behind my photography. Stories have an attractive force to me like gravity and getting to know your story is important.
On wedding days, that story is amplified with the love of everyone around you. It's almost as though an explosion of memories is being thrown into the universe that I feel compelled to catch.
The story of your wedding is about every moment, from the quiet human connection in your wedding portraits to documenting the celebratory feel of the day as you dance the night away.
Over the years, I've assembled a team of like-minded photographers who share the same vision and values and honor the same storytelling approach to weddings.
Like all great stories, ours starts when we meet and we learn about you, your life, and what your hopes and dreams are for your wedding day. We are more than wedding photographers, we're partners in telling your story; from the moment we meet, through the delivery of your beautiful wedding photos.
My team and I have photographed weddings worldwide, and we'd love to tell your story.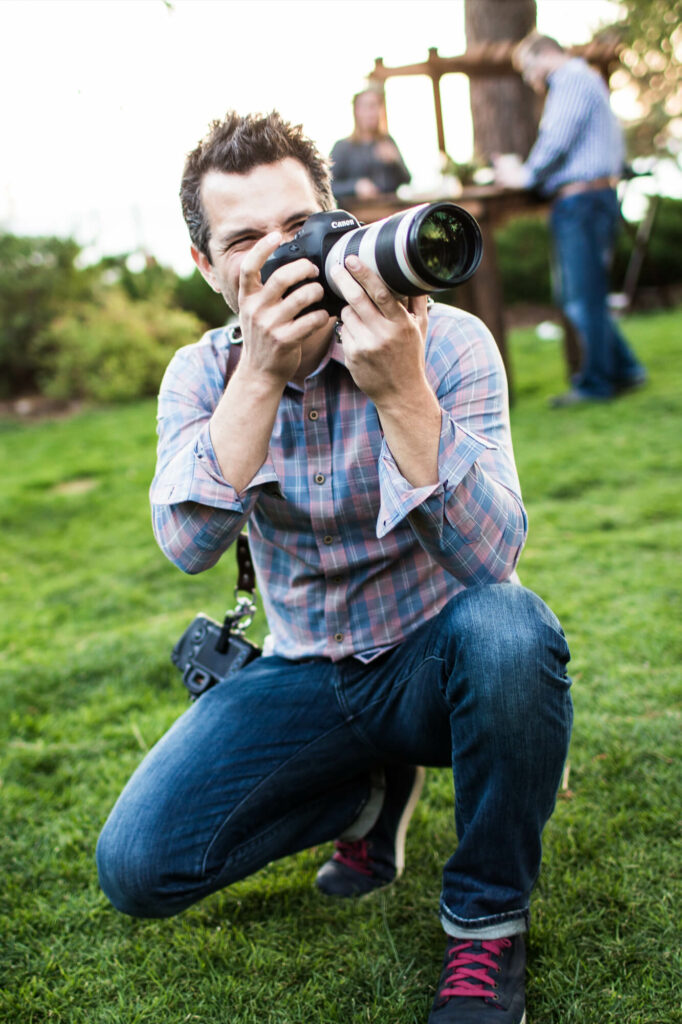 Amazing Service and a Stress-Free Photo Experience
Most of our clients relate to feeling "a little awkward" being photographed and are looking for someone who not only makes them look good in photos but helps them through the whole wedding photography process.
Curating a fantastic working relationship means the payoff is an entirely immersive experience for you on your wedding day. You'll spend it taking in the day where loved ones gather to celebrate you while we do what we love, capturing epic wedding memories.
We help with:
An initial questionnaire to discover the important photo-centric parts of the day

Timeline and planning of the day

Finding the best locations for photos

Advice about lighting conditions and how they affect your photos

Planning your creative portrait and family group photo sessions

Fine-tuning and choreographing the day in a final meeting before the wedding

Capturing real moments and creating artistic portraits on your day

Creating an heirloom wedding album
Our team has extensive experience in photographing weddings of all kinds, so if you need help with any step in the planning process, we're always happy to share our perspective and professional expertise with you.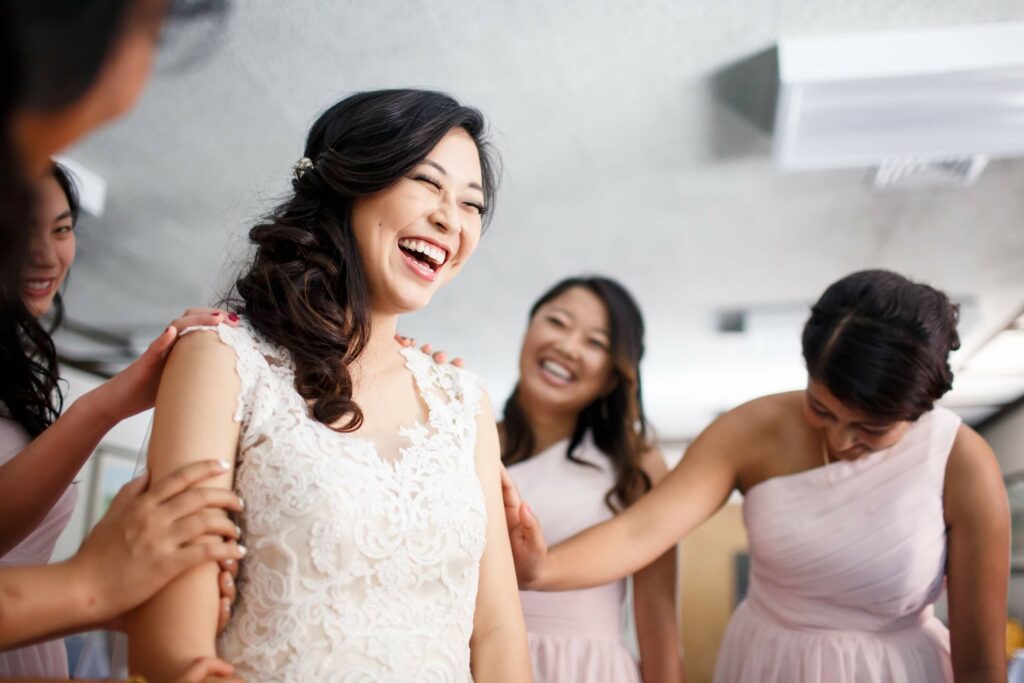 Storytelling with Wedding Photography
Empathy, intuition, and responsiveness to the story unfolding are the documentary wedding photographers guiding principles. Some images will be intimate moments; some will be dazzling with emotion and vibrant expression. Many years from now, these are the photos that will remind you of what your wedding felt like.
Adventure isn't a location; it's a destination that you choose. An adventure is anything you want it to be. For some, it means hiking to epic sites together; for others, it's the adventure of marrying on the beach with a handful of friends. Wherever your journey is calling you to marry, we'll help to plan it and we will be there to document it for you beautifully and honestly.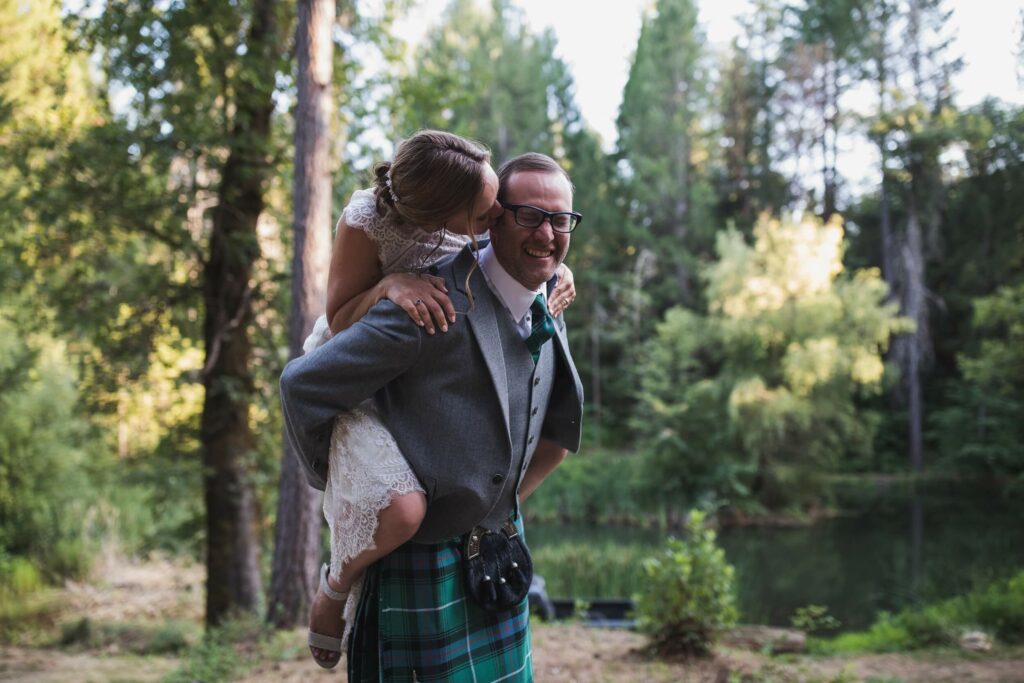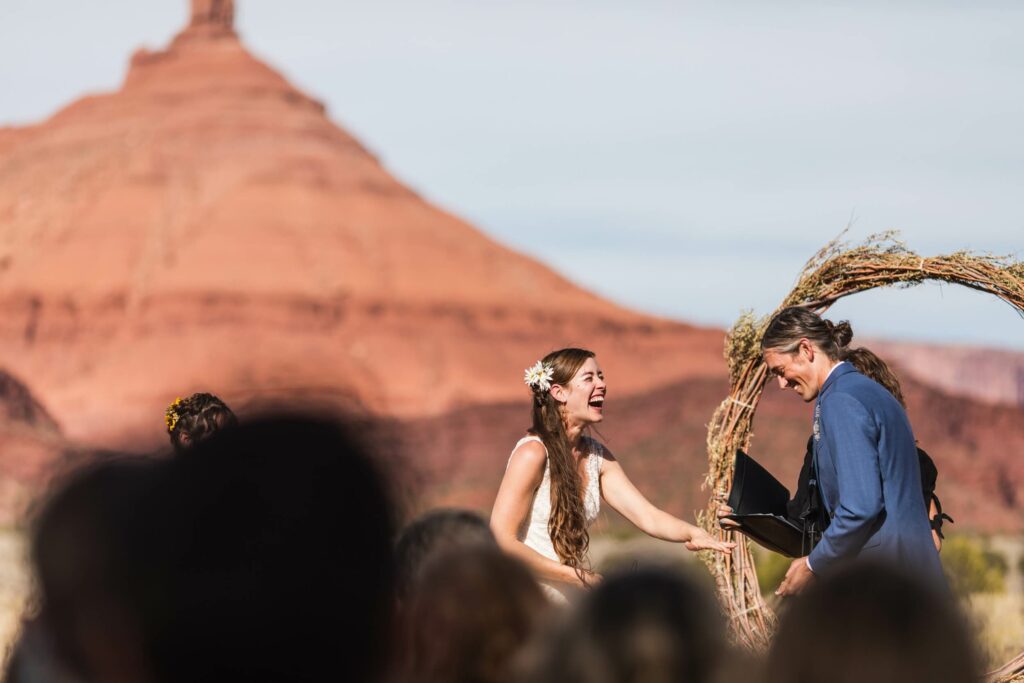 A love of travel and years of documentary wedding photography in hundreds of locations is what makes our team uniquely suited for destination weddings. We're experienced, flexible and happy travelers! From micro weddings to multi-day events, our passports are always up to date. Have Cameras + Will Travel.
Vineyard & Ranch Weddings
Couples who choose to have ranch and vineyard weddings love the combination of stunning surroundings but also value a narrative of a natural and genuine feeling of the day. These surroundings couldn't be a better fit for documentary wedding photography. While you marry, we will visually wed the beauty of the land with the story of your day.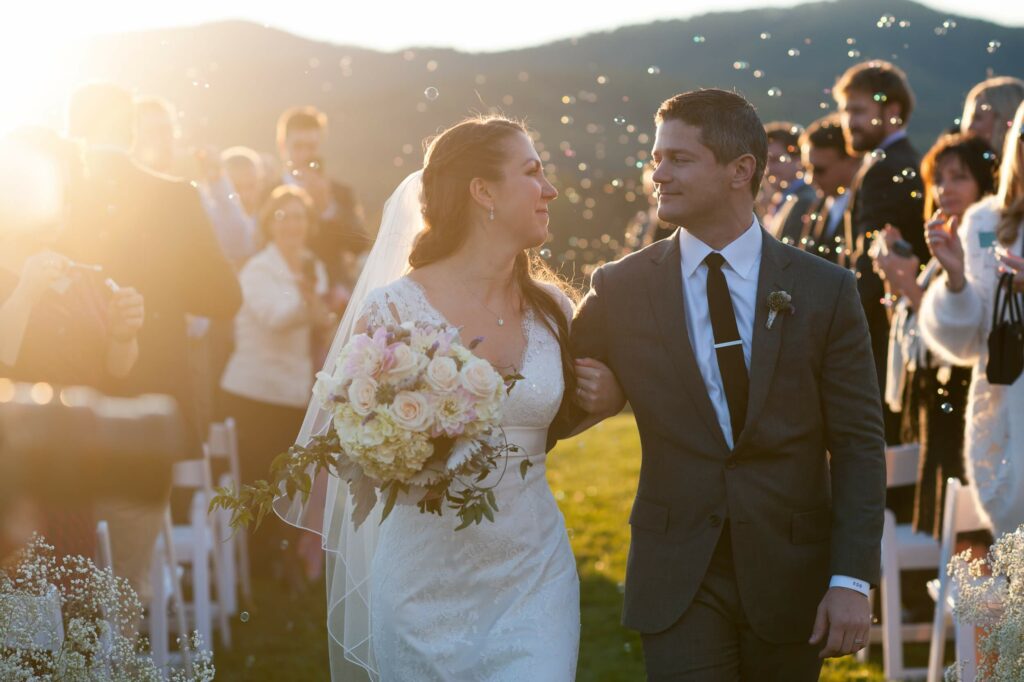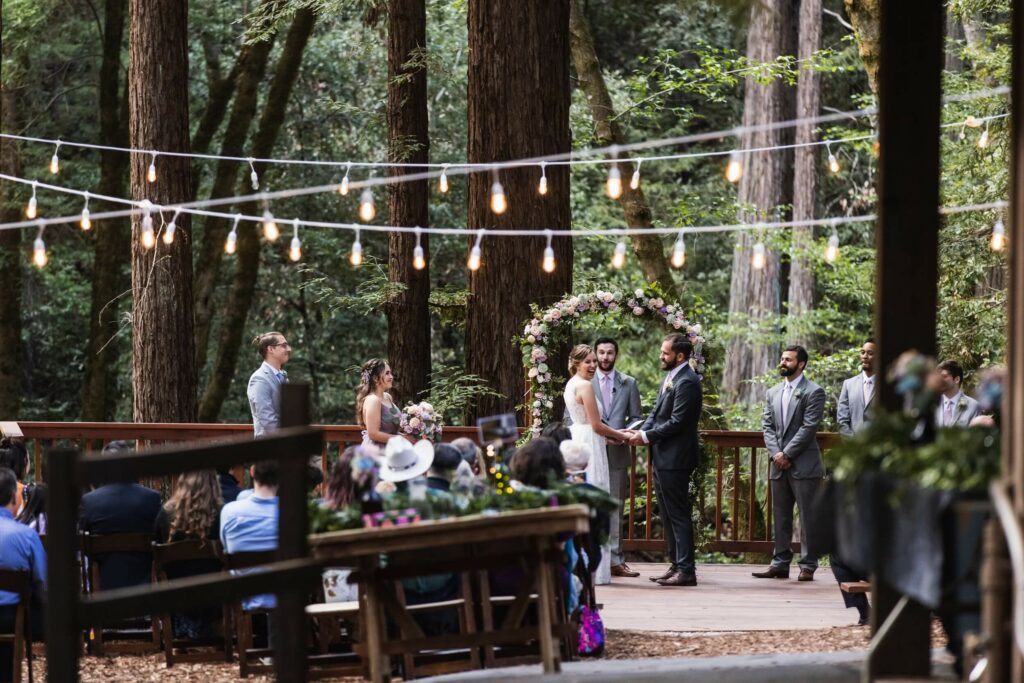 Tall and wide, these forest sentinels inspire a feeling of awe that seems especially appropriate for a place to say your vows. We approach redwood weddings with reverence for the earth and are careful to leave no trace. We're with you to capture the story of your wedding day under the canopy of these majestic trees and surroundings to create truly unique and meaningful wedding photos.
Indian & South Asian Weddings
The wide range of rituals in Indian and South Asian weddings is something we love to photograph. The fabulous attire, symbolism, dancing, and traditions mesh very well with journalistic wedding photos and unique creative posed portraits. We can customize a wedding photography schedule that captures everything you need for the events before, during, and after the ceremony.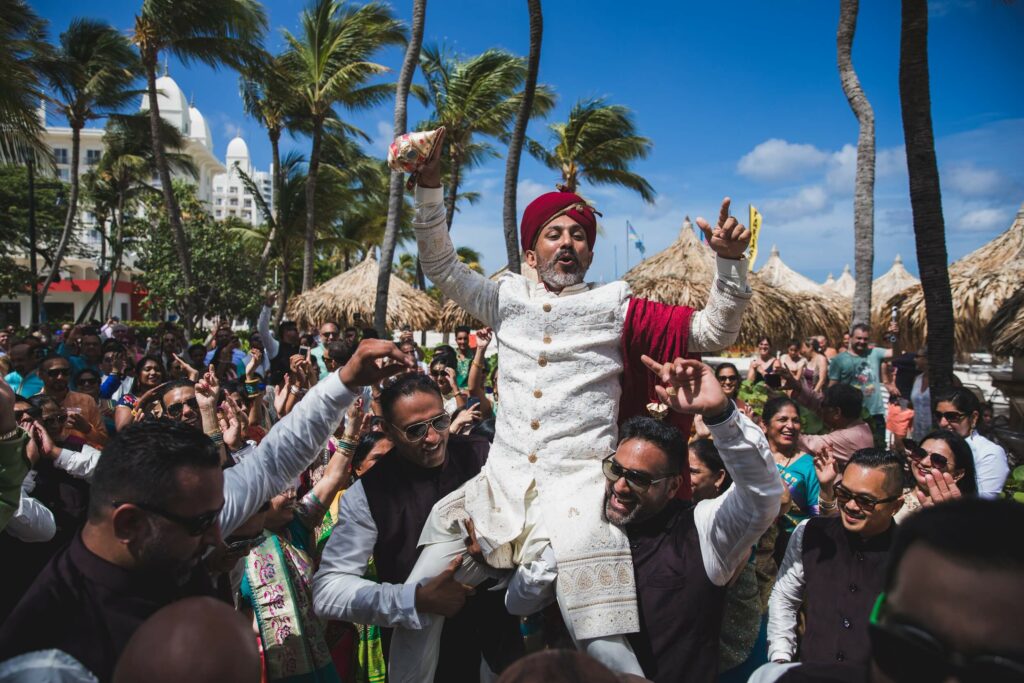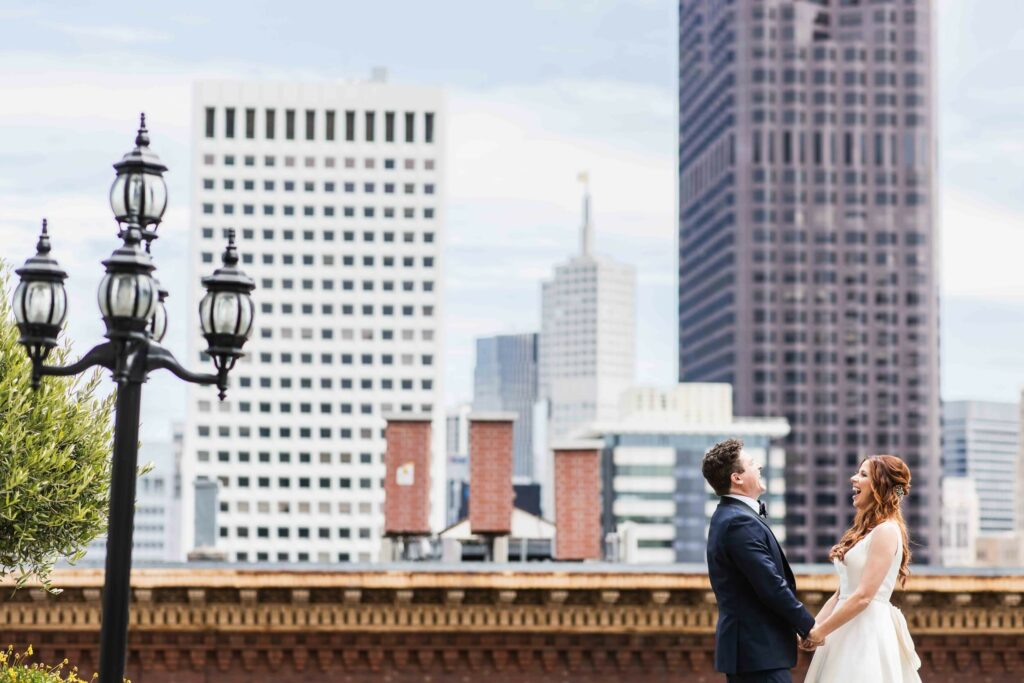 There are so many magical places to get married in the San Francisco Bay area. We're so lucky to have such varied and beautiful places to choose from in our backyard! When selecting your venue, it's essential to choose one that speaks to your relationship as a couple but also one that lends itself to visual storytelling. We've assembled a list that gives you a photographer's eye view of the best of the best San Francisco Bay area wedding venues.
A great relationship is at the heart of great wedding photos. We feel so fortunate to have forged deep and meaningful relationships and friendships with our clients. We've been present on one of the most important days of their lives and have been tasked to preserve their memories. They, in turn, have honored us with the kindest of words.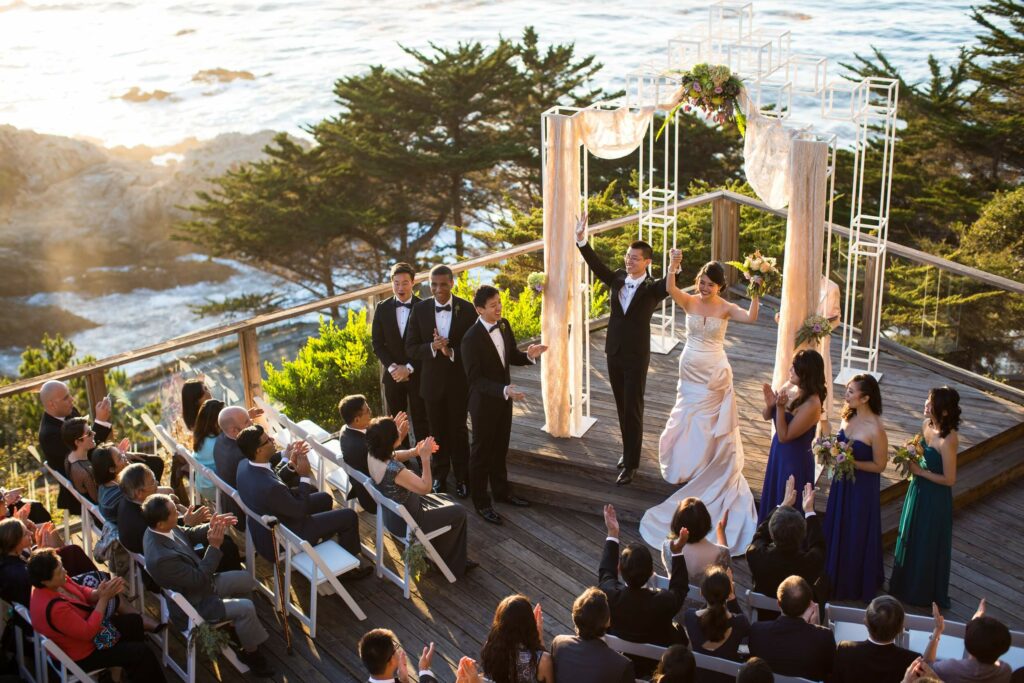 We want to hear your story.
Connect with us, and we'll set up a time to chat about your wedding plans and build a custom proposal for you.