Welcome party, beach party, and yoga in the jungle.
Rancho Santana Destination Wedding
A warm breeze blows out across the vast open stretch of sand and ocean that is Rancho Santana, Nicaragua. Palm tree leaves sway just above my head as a kaleidoscope of butterflies dance around wildflowers in the warm orange waning light of sunset. A thin strip of wispy clouds mirror the coastline heading north in a sky that is an explosion of color. A few pelicans glide along the water's surface. The sound of crashing surf is like a soft song.
I have a confession to make. I fell for for this place. And I fell hard. It was love at first site. Upon arrival for Steve and Amy's week long Rancho Santana, destination wedding I was enamored. The rustic Spanish style architecture is a dreamy compliment to the rugged Nicaraguan tropical landscape. Dense forests give way to gorgeous beaches, steep rock cliffs, and an amazing polyculture farming system. In all there are 2,700 acres of rolling hills and five unique beaches along with a variety of luxury and rustic accommodation options.
This is the first installment in a two part series. My team and I photographed with Steve and Amy for an entire week (five days total).  This portion of the story includes yoga sessions (led by Amy who is also a yoga instructor!) in a jungle tree platform, a beach party at Playa Los Perros, and a fabulous welcome pool party at the Playa Rosada Clubhouse. If you want to skip head to the wedding day and part two, click here.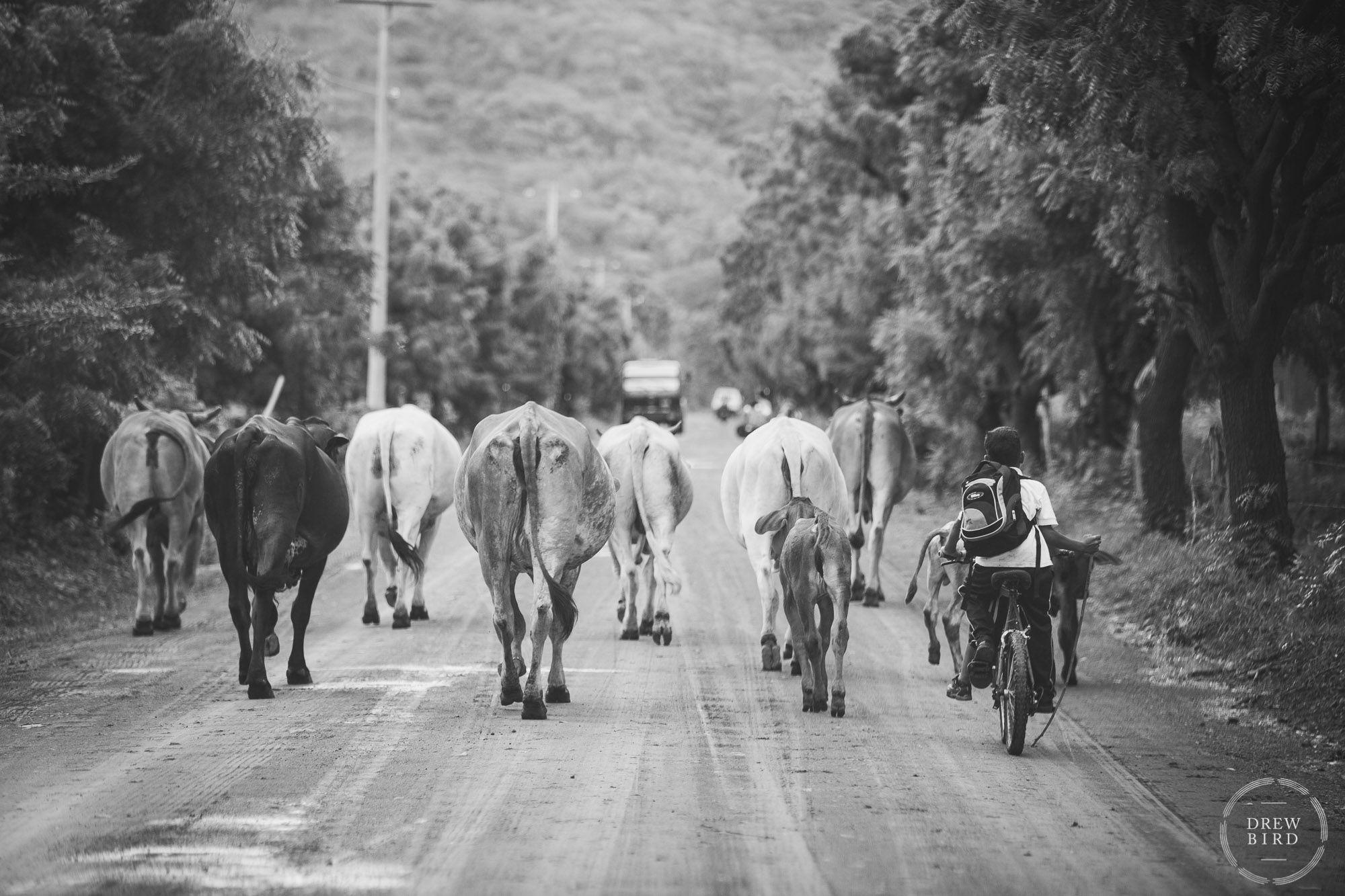 "Over the course of 5 days Drew and his assistant blended in with our guests capturing so many moments in a candid, artistic, and meaningful way. We are so happy to have worked with Drew and with the final photos."
(Above) Amy, a passionate yogi, led daily classes in this fabulous tree yoga platform in the jungle.
(Below) A selection of images from an epic beach party at Playa Los Perros and a welcome pool party at Playa Rosada.
" Drew Bird and his team were fabulous to work with during the planning phase, too. Our wedding involved international travel to a remote coastal venue in Central America and 5 full days of photography for all of our adventures and gatherings."
"The photos are INCREDIBLE and they bring back the best memories from our wedding week at Rancho Santana."
Beach Party: Playa Los Perros. Rancho Santana, Nicaragua
Welcome Party: Playa Rosada Clubhouse, Rancho Santana, Nicaragua
Wedding Planner: Erik @ Rancho Santana.